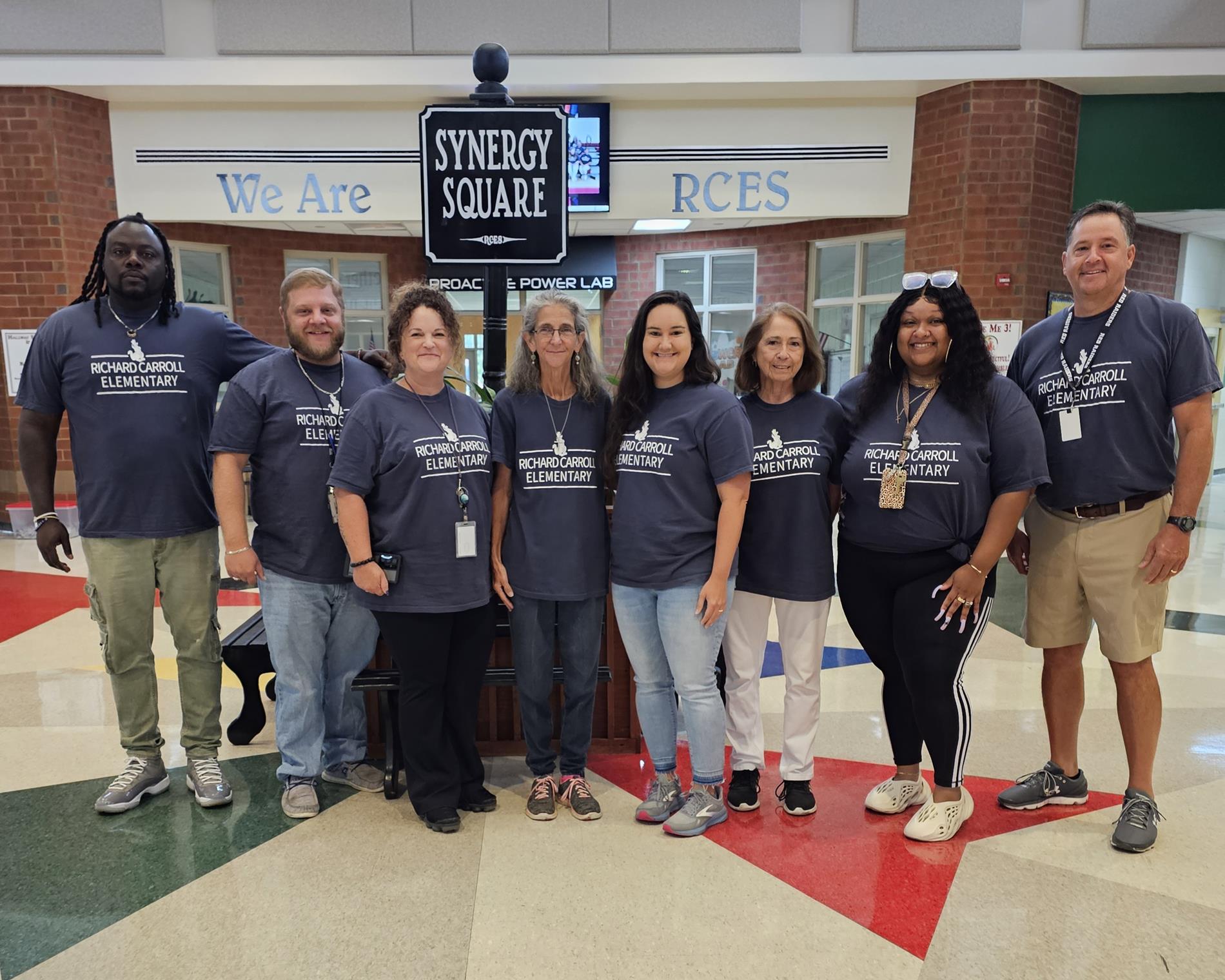 Travis Wilson - PE, Blake Cramer - Music, Amy Ridgeway & Libby Murdaugh - Library, Lauren Etheridge - Computer Science,
Carol Smith & Stephanie Brooks - Art, Gene Schwarting - PE
Art
Art Education 5K-6th grades. Students of all grade levels are exposed to various style of art and artists from all over the world. Students extend their learning by creating artwork in the styles of various and more importantly by using their imagination ,creativity and terms used in Art. Many mediums and areas of art are taught such as, painting, drawing, sculpture, ceramics printmaking and collage to mention just a few. Students are encouraged to look at art and talk about what they see and how the art makes them feel as well as questioning and giving their own opinion about works of art. An afternoon Gifted Art class is offered and students must audition and make a 90% score or above to be accepted in the program This is offered to grade 4-6.
Library
Welcome to the RCES library where Leaders are Readers.
The mission of the RCES Library is to provide a stimulating environment in which all individuals of the school will have the ability to become lifelong and productive users of information and ideas. The library is a place where students can access information effectively and efficiently. Students are guided to develop useful reading strategies and students are encouraged to choose just right books that meet their reading needs and interests. Students are inspired to have an intrinsic lifelong love for reading.
Students visit the library once a week with their class to check out materials and to practice information literacy skills.