Your child is now on the BIG
GREEN
HALL!
J
We are thrilled to begin a new year! Your child will grow so much this school year. Our goal is to make sure our 2nd grade leaders have a positive and successful school year. To accomplish this, each child will be encouraged to work to the best of their ability. We feel like another way to accomplish this is to have a wonderful home/school relationship. Our doors are always open in 2nd grade! Your child will take home a folder daily. This is the best way to see what is going on in your child's classroom and to send notes/important paperwork to school.
Students will complete several assessments this school year. MAP testing (Reading and Math) & DRA testing will be given in the Fall, Winter, and Spring. MAP testing is done in our computer labs and ask questions based on our SC standards. DRA is a reading assessment that is given one-on-one to each student. Your child will be asked to read a story and answer questions about the book. Your child should be on a DRA 28 by the end of the school year. A 28 requires the student to write their answers rather than verbally give them to the teacher. We use the data from all of these assessments to guide us for our small group instruction during our reading block.
We look forward to a wonderful school year with your child.
If you have any questions or concerns, please feel free to schedule a
conference by calling 803-245-3043 or e-mailing us.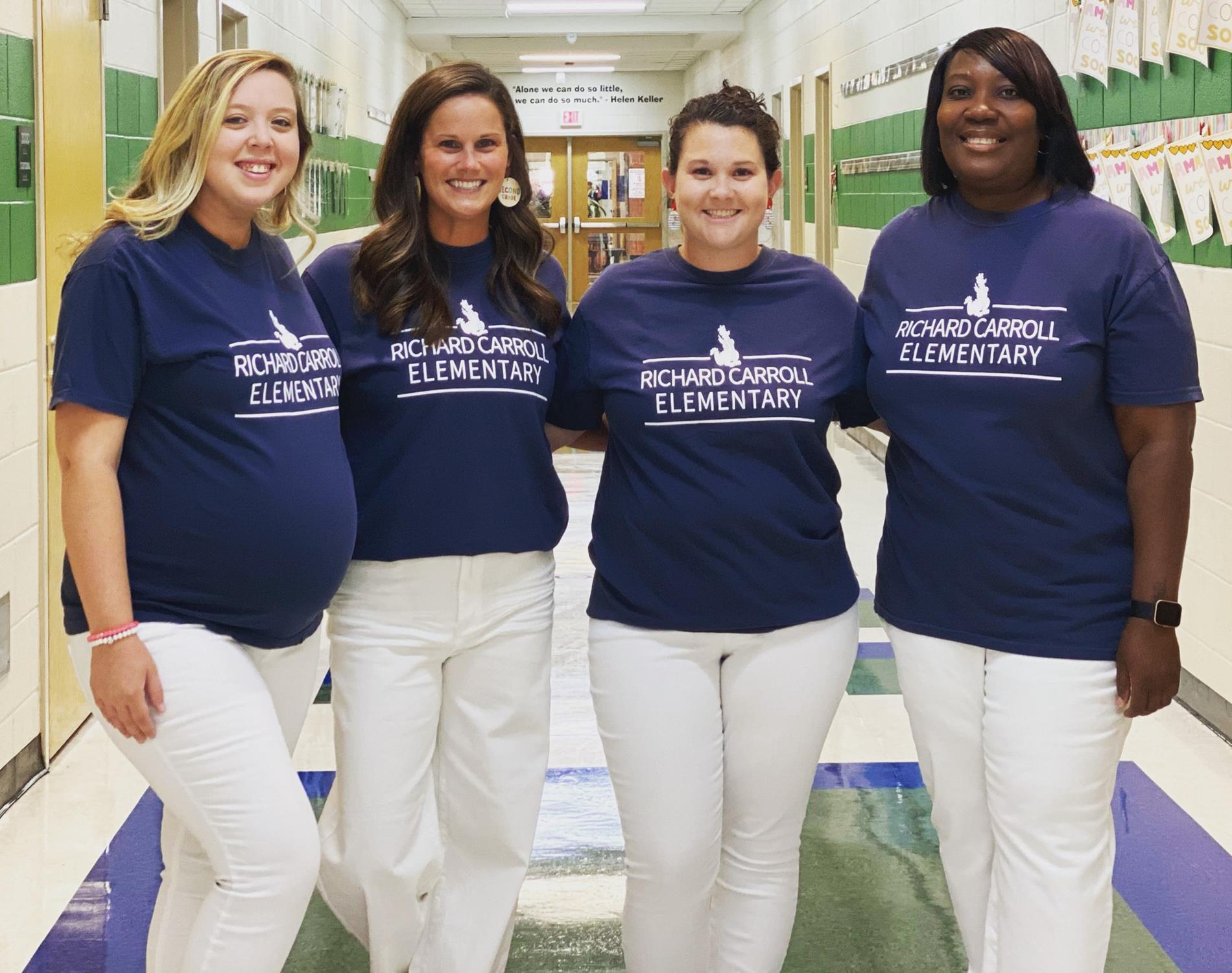 Teachers:
Allyson Lee
akuck@bambergschools.org
Mary Templeton
mtempleton@bambergschools.org
Allison Huggins
ahuggins@bambergschools.org
Chandra Bradshaw
cbradshaw@bambergschools.org