Welcome back for a wonderful fourth grade year! We are so excited to have the opportunity to work with your child this year. We feel home/school communication is vital for children to experience success in school. We want you to feel free to email us, to send a note, or to call us if you ever have questions or concerns. We welcome your comments and feedback!
This will be a challenging year for your child. He/she will learn to become a deeper thinker. Your child will learn to think more critically and to analyze concepts. At first, this may seem difficult, but we assure you your child can experience success. We will continually work to model and teach these skills at school. You can help at home by encouraging your child to think critically and not to look for the "quick" answer! Help your child to maintain a positive attitude even if things may be a little tough! By doing these things, your child will develop higher order thinking skills which will help throughout his/her educational career.
Again, thank you for the opportunity to work with your child. This is going to be our best year yet!!!
- The Fourth Grade Teachers:
Mrs. Etheridge,Mrs. Hurst, Mrs. Hewitt, & Mrs. Brown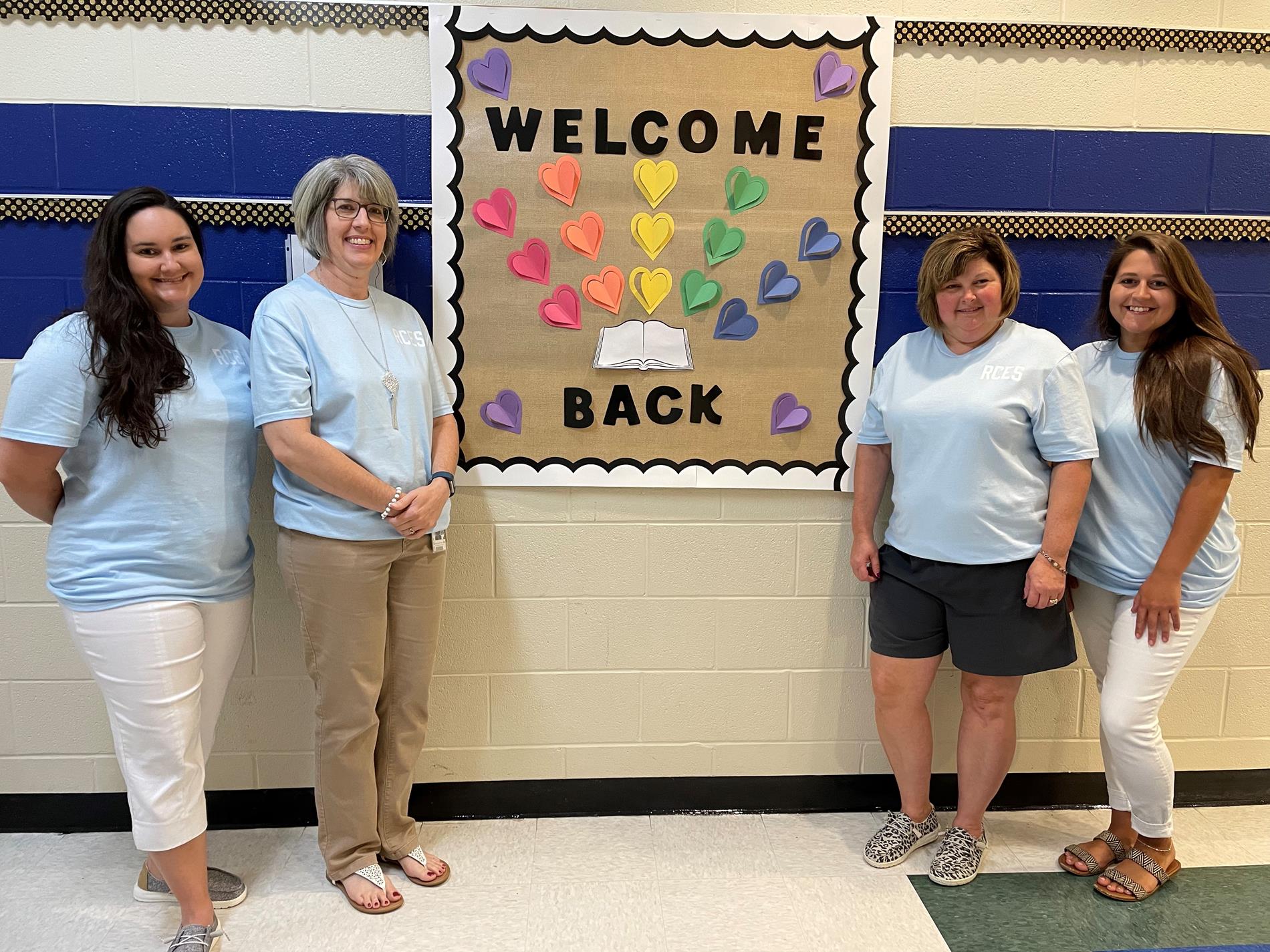 Homework Policy
You should expect your child to have some type of homework everyday. You will always find the homework assignments written in your child's agenda. Your child will be responsible for writing down the homework assignments daily. The agenda will go home everyday. We encourage you to set up a scheduled time for your child to complete homework each day. Students should be able to do most assignments independently, but please help him/her if it is necessary and check to make sure all homework is completed. If you notice your child is unable to complete an assignment on his or her own, please write a note on the assignment. This will help us know what your child needs additional instruction on.
Homework is not graded for accuracy, but your child will receive a grade for homework completion each nine weeks. Every child starts with a 100 for homework at the beginning of the nine weeks. For each homework not completed in a subject, 5 points are subtracted from that subject's homework grade. For example, if a child misses three social studies homework assignments and 2 math homework assignments, he/she would receive an 85 for homework in social studies and a 90 for homework in math for that quarter. Homework grades are not added into Powerschool until the end of the quarter. Homework can help bring your child's overall grade up or down. Please stress the importance of homework completion to your child.