Back to School Open House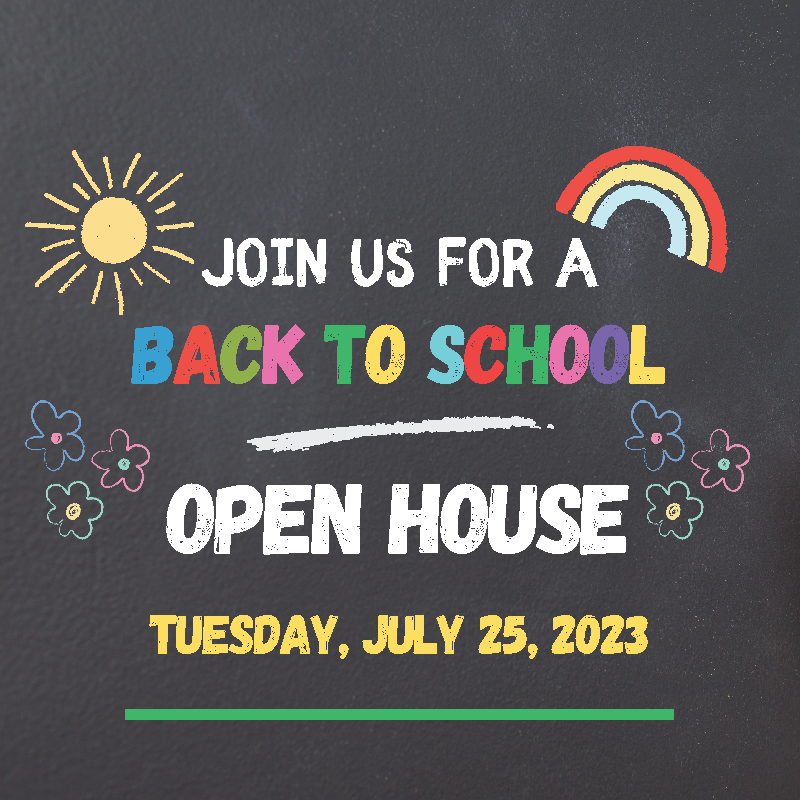 ---
Dear Parents,
We are excited to invite you to our school open house on July 25, 2023! This is an excellent opportunity to learn more about our school and meet your child's teachers. Take this opportunity to walk through our classrooms and see where your child will learn. You can also see our library, gym, and other facilities.
We hope to see you there!
Here are some additional details about our open house:
The event will be held from 3:30 PM to 6:00 PM

3:30 PM-4:00 PM, you will have an opportunity to meet the school's new administration team in the cafeteria.

4:00 PM-6:00 PM, you will head to the classroom and meet & great teachers and staff.

Local vendors (sports, health care, SIC, PTO, etc.) will be housed in the cafeteria.

To-go dinner will be provided!
We can't wait to see you there!
Sincerely,
The School Staff
P.S. This is a "pop-in" event, and attendance is not mandatory for the entire designated time.